The American 35th President, John F. Kennedy, transformed the black-and-white movie of U.S democracy into blazing bright colors. By bringing young, beautiful, and enthusiastic Journalists to the White House. It was the first time for president had ever debated on live television. The two young men arguing on the flickering screen were a study conducted in TV dos and don'ts for the young reporter just entering into TV news. On January 25, 1961, President John F. Kennedy held the first live televised media briefing in the United States.
What are the interesting facts about John F Kennedy?
When Kennedy sought to join the military in the run-up to America's entry into World War II. Perhaps his chronic health difficulties became an issue. Kennedy was unable to pass a complete physical test due to his many medical problems.
Rather, as according to JFK historian Richard Reeves, Kennedy used his father, Joseph P. Kennedy's wealth and connections to become a navy commander. He convinced pals in the military to adopt a forged certification of healthy life from a family physician.
Irrespective of how he got into the navy, Kennedy quickly established himself as a capable officer. In 1943, he was assigned to command a PT-109 patrol boat that was attacked near the Solomon Islands. After that, the ship capsized, Kennedy and his crew swam 3.5 miles to a neighboring island, where they were trapped for seven days before being rescued by a pair of PT ships.
While Kennedy was able to persuade one of the world's most renowned poets to attend his inauguration, not every literary icon was as eager to make the trip to the White House. When President John F. Kennedy offered a dinner invitation to Nobel laureate William Faulkner, the novelist graciously rejected, telling that's a hundred miles away." That's a great distance to travel only to eat.
When he assumed office in 1961, Kennedy had an estimated net worth of nearly $1 billion. He had already held the world record for the wealthiest leader in United States history. Although Donald Trump, his net worth is believed to be $3.5 billion, assumed office in 2017, he fell to the second position.
Was John F Kennedy's inaugural address televised?
Kennedy delivered a scripted message about the Congo starvation, the release of two American aviators from Russian captivity, and the upcoming talks for a nuclear testing withdrawal agreement from a platform in the State Department amphitheater. He then offered the door to journalists' queries, addressing them on a wide range of issues, including ties with Cuba, voting rights, and food help to needy Americans.
On this day in 1961, the president maintained a relaxed attitude and answered reporters' queries with intellect and etiquette. Kennedy's ability to convey charm, intellect, power, and openness created the presidential image in the age of mass media.
President Kennedy proceeded to address the audience gathered at the Capitol immediately after pronouncing the oath of office. His 1366-word inaugural address, the first delivered in color to a broadcast audience, is regarded as one of American history's finest presidential inaugural speeches. Assuming office in the middle of the Cold War,
JFK recognized the importance of his inaugural address in instilling confidence at home and esteem overseas. He thought that democracy can only survive when individuals devote their skills to the common good and that it is up to leaders to urge individuals to sacrifice.
What was the Kennedy style?
During his presidency in the Swinging Sixties, JFK revised the previous presidential dress code of large power suits and even more extensive ties. Instead, he favored slim-fitting tailoring and thin, preppy, finely patterned ties. White tie, the highest degree of formalwear, is where JFK came into his own, and no president has ever done benefit dressing nearly as well since.
The majority of individuals' hike V-necks were popular with 2000s members, but not JK. who frequently wore V-necks of short shirts with long pants. JFK wore cloud-white ankle-grazing pants whether he was on the golf course or on vacation in Maine. He wore them with wool-knit sweaters, Sports shirts, and tweed jackets.
What were Kennedy and his advisers concerned about?
The EXCOMM committee also comprised four of Kennedy's most trusted and long-serving advisors: Attorney General Robert F. Kennedy, Theodore Sorensen, Kenneth O'Donnell, and David Powers. John F. Kennedy Jr. was also the first leader to use the digital platform of tv to address the American people directly.
No previous president had ever held live televised news conferences that were neither delayed nor edited. Even though some of his advisers were concerned about the president's ability to make errors.
Others believed the press showed inadequate regard for the dignity of his position. President John F. Kennedy had conducted 64 press conferences by November 1963. An average of one every sixteen days. The first was seen by an estimated 65 million people less than a week after his inauguration. According to a 1961 poll, 90% of those polled had seen at least one of JFK's first three news conferences. The average viewership for all aired conferences was 18 million people.
What was John F Kennedy's statement?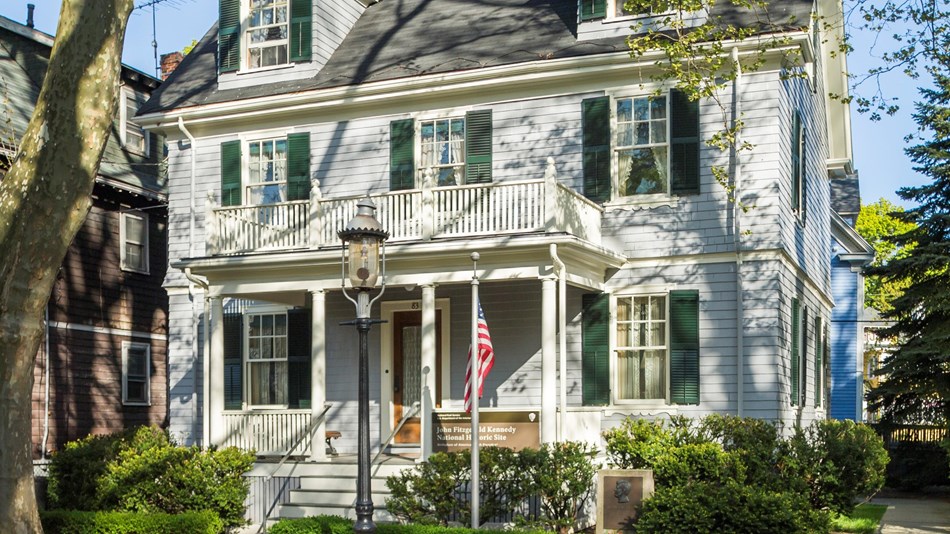 The primary goal was to motivate the people of America. To reassure Americans of their country's strengths while inspiring them to defend their country and the globe.
Some of the well-known John F Kennedy quotes includes:
"Ask not what your country can do for you, but what you can do for your country."
"We shall pay any price, bear any burden, meet any hardship, support any friend, oppose any foe to assure the survival and success of liberty."
On Addressing inaugural on January 20, 1961, Public Papers of the Presidents: John F. Kennedy, he said. "Let us never negotiate out of fear. But let us never fear to negotiate. "All of his sayings inspired everyone.
Ultimately, John F. Kennedy became more than simply an icon; he became a legendary character. He was a great leader that highlighted his name with golden words in history.